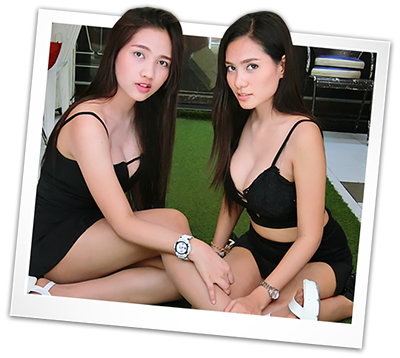 Welcome to Wood Bar
Wood Bar Bangkok Sukhumvit is the only business class Bar of its style in Thailand if not the world. We offer all the recognized services of the other bars that offer this style service but with a difference, ?We do it, with a bit class? Wood Bar Sukhumvit strives to reinvent this once great style of service.
Some of the many business class extra's we are offer to the industry:
The patented ?Rotated Salon Booth System? Wood Bar Bangkok is the home of the R.S.B.S.
No frozen alcohol infused, dry my important parts to death, whilst freezing it with a towel in a packet service: Wood Bar Sukhumvit (BJ Bar) is also the home of the Soapy Bubble Clean Sack Service. S.B.C.S.S.
We strive to have a minimum 30 staff in one shift and a 2 rotating shift system, you can be sure of finding the right member of staff for your time with us.
Fully stocked clean bar, well lit bright surroundings, Perfect location, 30 second walking distance of Nana BTS and the same side of the Sukhumvit road to Soi cowboy, which can be walked to within 10 minutes. Our bar area is very clean and bright, in case you wish to spend a little time with one of our staff before heading to the service areas, an outside smoking area, private bar zone, area for viewing staff and much much more.All staff wear designated clothing, to show there level. Our BJ Bar carries 2 levels of staff. Nurses and Consultants, which are easy to differentiate by the clothing they wear.
All customers as part of the in house price, will receive, standard services, along with it taking place within a private area, not a curtained off sofa. This private area comes with quality lighting, seating, air con, washing facilities and of course one of our ladies. If you wish to take more than one lady, then pricing of course is x2 for two ladies and x3 for three ladies etc.
For the customer that does not want to be seen walking in the front entrance, we also have a rear entrance vie soi 9. Please call us and we will let you in the quite back passage.
Take out:
All our ladies can be taken out for the night. Please contact us for pricing. The lady can stay with you from the time she is sent to you, or you take her out, until after breakfast the next day. If you wish for her to stay with you for a longer period of time than a few hours, please confirm this before taking her out or when you make your booking, so we can avoid any clashes.
Wood Bar Bangkok is already aiming for future openings in:
Phuket (Patong Beach) Sukhumvit soi 24 (Bangkok), Patphong, Hua Hin, Pattaya (walking Street), Kho Samui, Chan Mai, Kong Khen, Manila, Angels City, The Vatican City, Kabul, Falkland Islands, Tehran, Mogadishu and many many more great locations.
If you have anymore questions please contact us.E-mail: Click Here
tell:02 651 2563
Address 131/31 sukhumvit soi 7/1 10110 Bangkok 10110 Thailand